Choosing the right STO development company is an essential for the success of your project. Because if you choose a wrong partner, it could result in the failure of you business. Therefore, it is very important that you stick to the most efficient developer from the very beginning of the process.
Why STO is grabbing more eyeballs?
Security Token Offering has received a great deal of attention since its beginning and the number of crypto investors in increasing because of it. It has gained so much popularity that experts are expecting it to become a market worth billion dollars in next few years.
And there are obvious reasons for it, STOs are regulated by SEC which makes them a better alternative to ICOs and conventional instruments of investment. Its implementation on use-case is considered very efficient as a tradable asset in terms of tokenization. Moreover, it has even passed the Howey test, making it much more reliable for everyone.
How to choose STO development company for your project?
Developing a security token is not an easy task, it doesn't only take the knowledge of blockchain, it also requires you to have sufficient of laws and regulations. You can definitely find various developers claiming to have delivered several projects, but remember, STO is relatively a new concept and there are only a few developers who have mastered it.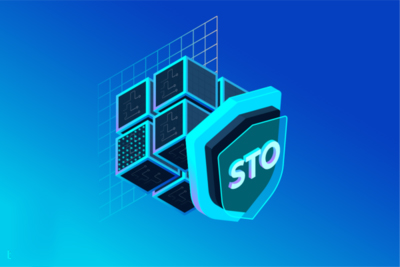 So, is there an ideal process that you should follow while choosing the development company?
There are few tips that you can keep in mind while trying to find the best STO development Company:
The most essential feature of STO which makes it different is its adherence to regulations. There are certain regulations that a security token has to adhere to:
Regulation A+: This regulation gives authority to the creator of the security to issue securities to non-accredited investors that are approved by SEC. The limit of maximum investment has been capped to $50 million. It actually takes maximum time for registering the security and is also the most expensive.
Regulation D: With this particular regulation, some offerings get exemption post the sale of security if the creator fills the form D.
Regulation S: This one is used only when the security offering has to be used in some other region than US.
Security tokens also vary in shape, form and size according to their disposition. For a token issued for a real estate project will be different from the one for tokenized bond or tokenized equity. You must be familiar with their structure and how they formed as per the requirement of the business.
The other aspect that you need to keep in mind is that the development company should have its our market and range of services. Other than the technical services you get, this is also one more thing to look for. The ideal assortment of service includes code testing and auditing for security, financial regulations, smart contracts and actively maintained codes etc. Besides that, the team working on your project should also be dedicated to come up with best results.
There are a few basic services which the developer has to provide you and they are:
Creation of tokens
Integration of KYC into the tokens
Capable of switching platforms
When it comes to the creation of tokens, it starts with blockchain which is the base of every cryptocurrency. Be it security or utility, every token comes out of this decentralized and it is important for the creator to understand it.
If you consider different platforms for buying this technology such as Swarm, Harbor or Polymath, implementation is the first thing that needs to be taken care of.
Few more suggestion to ensure your STO's success:
The inclusion of whitepaper is very important and this document must represent every aspect of your business. It is clarity of this document which makes your project lucid to the readers and make them interested for investment.
Presence of your project in the digital sphere speaks more than anything else and Social Media is the vehicle through which you can ensure it. Before handing over the project to the development company, you must check its online presence and what their clients say about their services. Reviews and testimonials on a third party website is also a good way check their authenticity.
Assuring satisfactory customer support is very important. Especially in terms of STO, you may require relentless support on plenty of issues. To maintain that, you need a robust mechanism which could support high and continuous volume of transmissions. Besides that, you also need trained professionals who could help you with profound technical issues.
Where can you get such a service?
In a very short span of time, many companies that were providing services for ICO have also started pitching customers for their STO services. As a project owner, you need to be very careful before assigning the job to anyone. All the aforementioned tips will help you choose the team which make your project successful.

Coin Developer India is a company which could give you perfect services that you need for your offering. We are not just service providers but innovators who believe in taking the technology further.